GLO-Blk Disc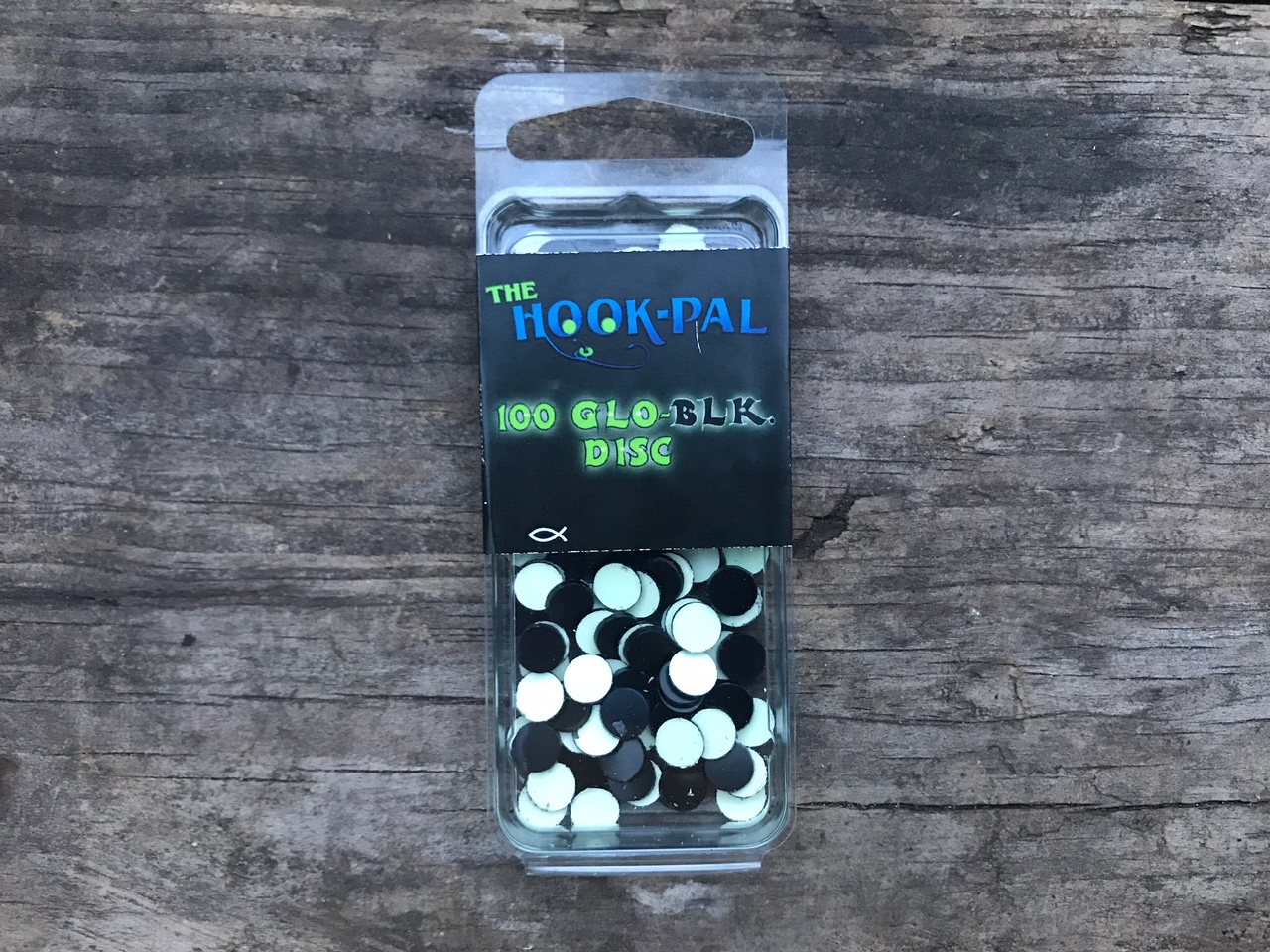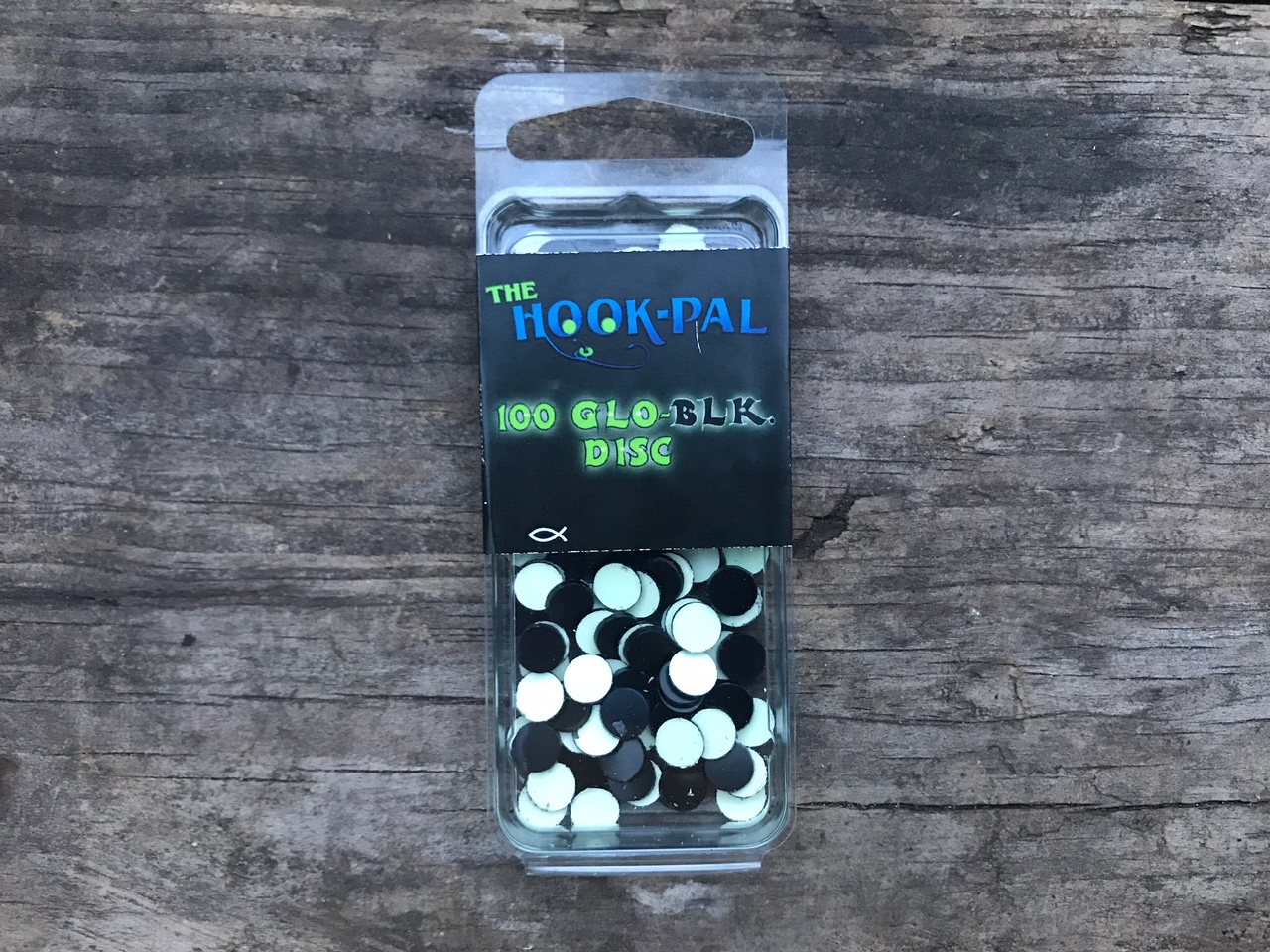 GLO-Blk Disc
The GLO Blk disc is a must have in your tacklebox. The GLOW is on one side, black on the opposite side since the black side will be used against the bait. The GLOW side is inserted into the recessed hole on The Hook Pal tool.
You will come up with many ideas as it has been suggested to use the GLO when fishing under grass mat beds, deep and muddy water.
Once the GLO is exposed to light, you will be amazed at how it glows. It also gives the flicker of light as a bait fish or eye of a bait fish.